---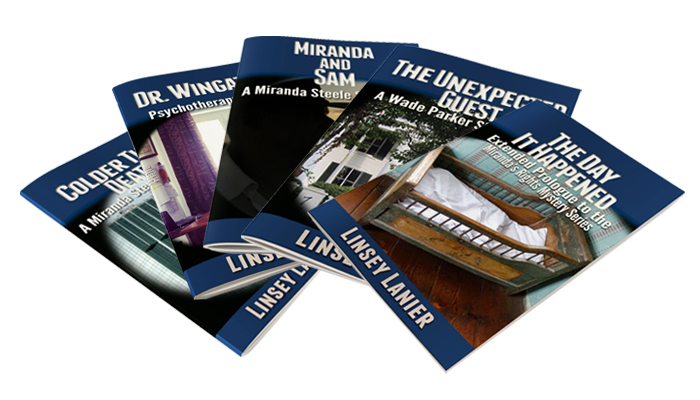 Learn about Miranda's troubled past and more!
Sign up for Linsey's spam-free New Releases mailing list and get a free copy of the bonus stories.

---
New Release – Now Available!
The King's Love Song (A Prasala Romance) #2
Amazon | iBooks (Apple) | Kobo | Barnes & Noble
(Click below for a preview)
---
Darcy Matthews doesn't believe in love.
But she's thrilled to travel to Prasala for her sister's royal wedding. What big sister doesn't know is the day after the ceremony Darcy plans to head to LA to start the singing career she's dreamed of all her life.
Katy doesn't want her to go but Darcy's mind is made up.
Except for the dark, knife-like stare of the seductively handsome King. The look that sends shivers down her spine. That might make her put her plans on hold for a while. Maybe.
Six months ago Leopold de Chambonay was crowned King of Prasala by a quirk of fate. Now he must prove that act was not a mistake. He longs to be a great King like his father. But the graceful carefree creature who is now his sister-in-law has cast some sort of spell over him. He finds himself drawn to her, longing to forget his duty and take her in his arms.
This cannot be. He must rid himself of her before he does something that might threaten the kingdom.
Why should Darcy care what the enigmatic King thinks of her? This crazy yearning in her heart for him doesn't mean anything. Besides, she would never pine over a man. After all, love is just a game.
Isn't it?
Amazon | iBooks (Apple) | Kobo | Barnes & Noble
---
Coming Soon!
The third Prasala Romance, The Count's Baby will be released March 16, 2016. I'm so excited to share Megan's story with my readers! (More below.)
You can preorder The Count's Baby now on:
Amazon | iBooks (Apple) | Kobo | Barnes & Noble
---
When Megan Russell's life is shattered after her politician husband leaves her for another woman, she flees to Prasala for solace where her best
friend, Katy, is now a princess.
Megan hopes to get a new start here and put the pieces of her life back together. She can't go on as an emotional basket case because of what her husband did to her. She has to move on. She needs to find a meaningful career.
Especially now.
But the handsome Count with the wicked smile is making her mind go in other directions.
Count Philippe de BelleBourge enjoys his reputation as Europe's most notorious playboy. He longs to get back to that life. But he has been saddled with handling his late father's estate.
And now the intriguing divorcee from Kentucky has caught his attention. If only he could get her into his bed, she would realize what pleasures he could show her.
Megan senses danger around this man—that only makes him more interesting. But she can't risk another betrayal. Can she hold her own against the Count's wiles?
Or will she lose her heart to a man she can never have?
---
If you're interested in Someone Else's Daughter, click here.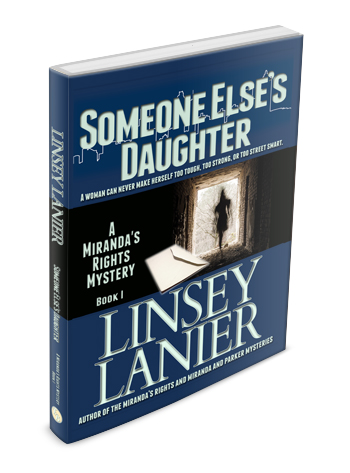 A woman can never make herself too tough, too strong, or too street smart.
In a ritzy subdivision outside Atlanta, a serial killer targets thirteen-year-old girls in a bizarre ritual, and smart-talking, pepper-eating Miranda Steele gets fingered for the murder.
Thirteen years ago, her abusive husband stole her baby and gave it up for adoption. Now Miranda gets her hands on a letter written by a girl in an Atlanta mansion—who claims she's adopted. Is the author of that letter her long lost child?
Or is she someone else's daughter?
Amazon | Barnes & Noble | iTunes | Kobo | Trade Paperback
---
Escape into a world of mystery and danger…
Hi Everyone!
I'm Linsey Lanier, bestselling author of the Miranda's Rights and Miranda and Parker series. Thanks so much for taking the time to stop by my website. If you're a fan of romance, and especially romantic suspense and mystery, you'll feel right at home.
Feel free to check out my latest releases and other books by clicking on the menu.
Here are some quick updates:
If you're interested in Someone Else's Daughter, click here.
The seventh book in the Miranda and Parker mystery series, Smoke Screen, is now available.
For the most current updates about my releases plus the free bonus stories, feel free to join my mailing list.
Thanks for stopping by. I love all my readers and truly appreciate your support!
-Linsey