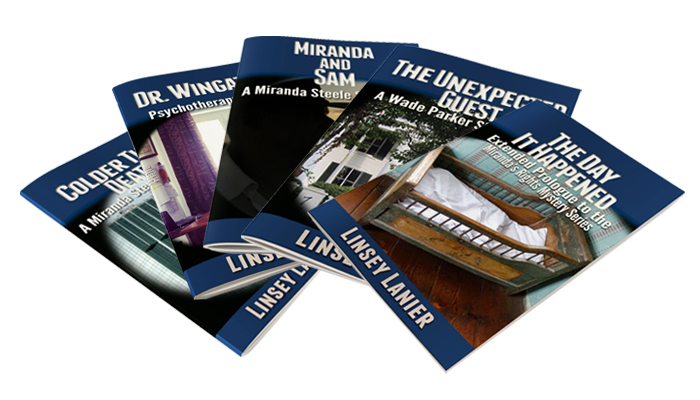 Learn about Miranda's troubled past and more!
Sign up for Linsey's spam-free New Releases mailing list and get a free copy of the bonus stories.

---
If you're interested in Someone Else's Daughter, click here.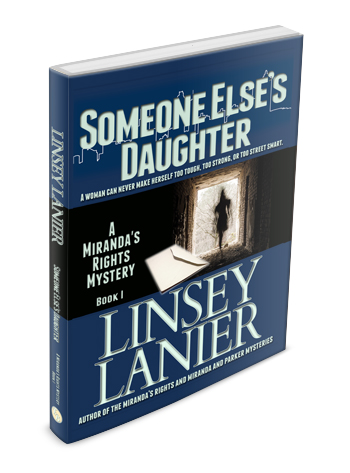 A woman can never make herself too tough, too strong, or too street smart.
In a ritzy subdivision outside Atlanta, a serial killer targets thirteen-year-old girls in a bizarre ritual, and smart-talking, pepper-eating Miranda Steele gets fingered for the murder.
Thirteen years ago, her abusive husband stole her baby and gave it up for adoption. Now Miranda gets her hands on a letter written by a girl in an Atlanta mansion—who claims she's adopted. Is the author of that letter her long lost child?
Or is she someone else's daughter?
Amazon | Barnes & Noble | iTunes | Kobo | Trade Paperback
---
Escape into a world of mystery and danger…
Hi Everyone!
I'm Linsey Lanier, bestselling author of the Miranda's Rights and Miranda and Parker series. Thanks so much for taking the time to stop by my website. If you're a fan of romance, and especially romantic suspense and mystery, you'll feel right at home.
Feel free to check out my latest releases and other books by clicking on the menu.
Here are some quick updates:
If you're interested in Someone Else's Daughter, click here.
The seventh book in the Miranda and Parker mystery series, Smoke Screen, is now available.
For the most current updates about my releases plus the free bonus stories, feel free to join my mailing list.
Thanks for stopping by. I love all my readers and truly appreciate your support!
-Linsey