---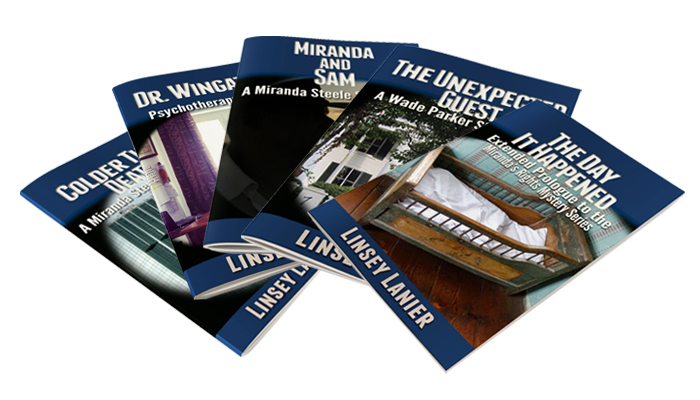 Learn about Miranda's troubled past and more!
Sign up for Linsey's spam-free New Releases mailing list and get a free copy of the bonus stories.

---
New Release – Now Available!
The first book in the Prasala Romances is out now. Book 2 will be released  Sunday, February 14, 2016 – Valentine's Day.
This trilogy is pure romantic escapism, set in a little known southeastern European country called Prasala. Three powerful men of Prasala. Three feisty women from Kentucky. Can their hearts survive?
(PS: For those of you who prefer thrillers, never fear. Miranda and Parker will be ready for another adventure later on in 2016.)
---
The Crown Prince's Heart (A Prasala Romance) #1

(Click below for a preview!)
Amazon | iBooks (Apple) | Kobo | Barnes & Noble
To escape the pain of a humiliating breakup with her wealthy fiancé in Kentucky, Dr. Katyln Matthews travels to the faraway country of Prasala to replace the royal family's horse doctor. The famous Prasala Invitational is in three weeks and the demanding Crown Prince insists everything be perfect.
Katy heard the heir to the throne could be an ogre when it came to his horses. And that he had a very un-ogrely appearance. All the titled ladies in Europe flock after him because of his dazzling good looks.
But Katy's broken heart can't handle another rich spoiled playboy.
Crown Prince Julio de Chambonay doesn't know what to make of his new veterinarian. She's a woman. She was hired without his approval. He has a good mind to send her packing.
But her eyes are bold, full of strength, and as blue-green as the seas of Darthalia. Unlike the ladies he's known at court she has a natural loveliness that radiates from the inside. It arrests his attention.
Unfortunately the ladies at court and his country demand that attention first.
Still, the position of royal veterinarian is his decision. And if this woman does not pass his test, she'll soon be on her way back home.
---
If you're interested in Someone Else's Daughter, click here.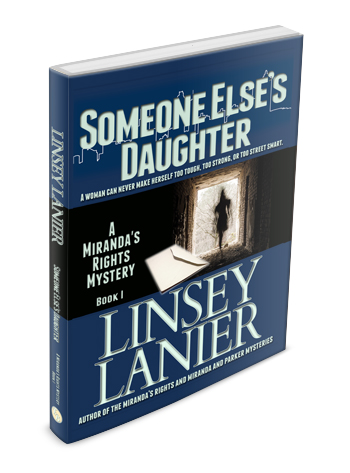 A woman can never make herself too tough, too strong, or too street smart.
In a ritzy subdivision outside Atlanta, a serial killer targets thirteen-year-old girls in a bizarre ritual, and smart-talking, pepper-eating Miranda Steele gets fingered for the murder.
Thirteen years ago, her abusive husband stole her baby and gave it up for adoption. Now Miranda gets her hands on a letter written by a girl in an Atlanta mansion—who claims she's adopted. Is the author of that letter her long lost child?
Or is she someone else's daughter?
Amazon | Barnes & Noble | iTunes | Kobo | Trade Paperback
---
Escape into a world of mystery and danger…
Hi Everyone!
I'm Linsey Lanier, bestselling author of the Miranda's Rights and Miranda and Parker series. Thanks so much for taking the time to stop by my website. If you're a fan of romance, and especially romantic suspense and mystery, you'll feel right at home.
Feel free to check out my latest releases and other books by clicking on the menu.
Here are some quick updates:
If you're interested in Someone Else's Daughter, click here.
The seventh book in the Miranda and Parker mystery series, Smoke Screen, is now available.
For the most current updates about my releases plus the free bonus stories, feel free to join my mailing list.
Thanks for stopping by. I love all my readers and truly appreciate your support!
-Linsey